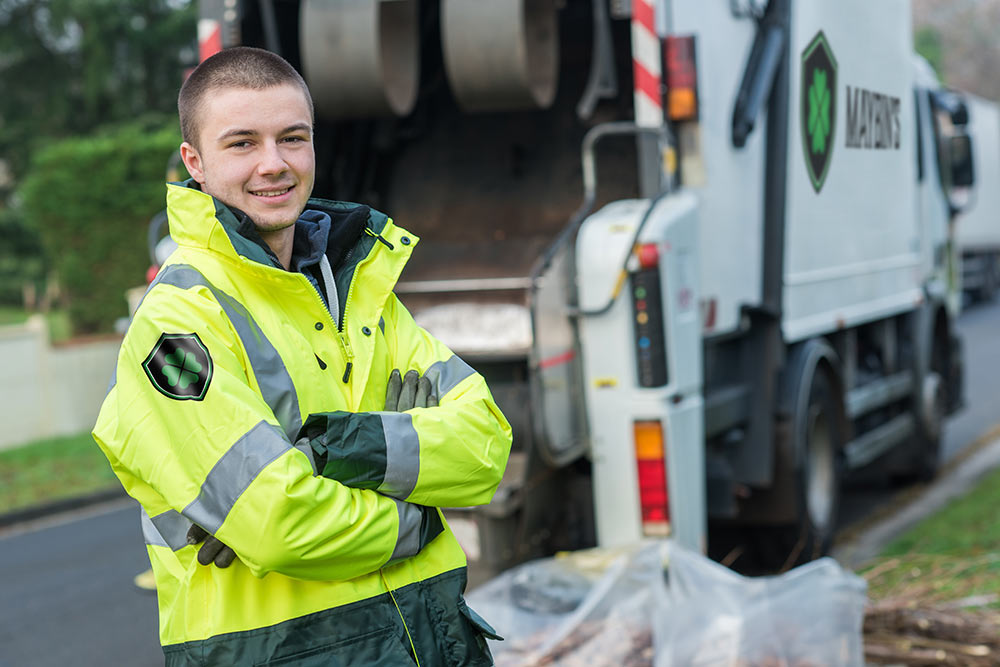 Let Maybin's Trash Service get rid of the waste in your life (and your schedule)! This is all we do, and we love it! That's why we do it efficiently, affordably, and reliably. We supply a wheeled, 96-gallon cart for your convenience and safety.  Sign up today and let us take the trash out.
What is our Standard Service?
1. Weekly 
2. Curbside pickup
3. Capacity: (1) 96-gallon wheeled trash cart (Supplied for NO EXTRA CHARGE as long as you have our service)
4. All trash must be bagged. 
5. All bags must be tied. 
6. Trash out by 6:00
Double capacity and in-yard services are also available! 
If you choose to recycle with Maybin's, we take up to two bags placed outside your cart in translucent blue bags. You are not required to use our recycling service. The county provides very nice convenience centers for your use free of charge.  
* Sometimes in-yard is not possible due to the grade or narrowness of the driveway. Also, be advised our trucks are heavy, and we cannot be liable for any damage to your driveway that might result.